Is React taking over Front-End Development?
React provides state-of-the-art functionality making it an excellent and highly popular choice for developers looking for an easy-to-use and highly productive JavaScript framework.
Authored by: Pronomita Dey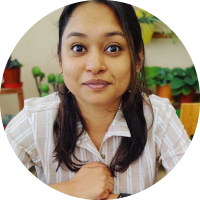 Pronomita is a DevOps Engineer at Simpl with almost 5 years of experience across MNCs and startups. Between work and dealing with the quirks of family, she loves to cook, read and write about technology, money, personal finance, health and geopolitics. Rumor has it, she spends quite some time consuming content on Youtube.
React is a prominent JavaScript library for building user interfaces, and it has gained massive popularity in recent years. It was developed and is still maintained by Facebook. Many developers and companies have adopted React as their front-end development platform, and it is widely used in the industry. This becomes evident from the findings of the State of Frontend 2022 report.
That being said, it is important to note that there are many other tools and technologies that are used for front-end development, and React is just one of them. Different projects and organizations will have different needs and may choose to use different technologies. It is not accurate to say that React is taking over all front-end development, but it is certainly a widely-used and influential tool in the field.
Top React alternatives
There are many alternatives to React that are used for building user interfaces for web applications. Some of the most popular ones include:
Angular: This is a full-featured JavaScript framework for building single-page applications (SPAs). It provides a set of tools for building the front-end of web applications, including a templating system and a dependency injection.
Vue.js: This is a lightweight JavaScript framework that is designed to be easy to pick up and integrate into a project. It provides a set of tools for building the front-end of web applications, including a reactive data binding system and a template-based syntax.
Ember.js: This is a full-featured JavaScript framework that is designed to make it easy to build ambitious web applications. It provides a set of tools for building the front-end of web applications, including a router, a templating system, and a data management library.
Preact: This is a lightweight alternative to React that is designed to be fast and easy to use. It is built on the same principles as React, but is designed to be smaller and more lightweight.
Svelte: This is a compiler for building user interfaces that generate efficient JavaScript code. It does not use a virtual DOM like React, but instead updates the DOM directly in response to state changes.
(I've shared the link to 'Beginner's guide to JavaScript frameworks' at the end of the article[1])
Why is React so popular?
The reason why the front-end development community is leaning more towards React can be attributed to these salient features it brings along:
Declarative syntax: React uses a declarative syntax, which means that developers can describe what the UI should look like and how it should behave, rather than having to specify every step of the rendering process. This makes it easier to reason about and debug code.
Virtual DOM: React uses a virtual DOM (Document Object Model)[2] to optimize updates to the actual DOM, which can improve the performance of applications that have a lot of state changes.
Reusable components: One of the key features of React is the ability to create reusable components, which can make it easier to build and maintain complex UIs.
Strong community: React has a large and active community of developers who contribute to the library, write documentation, and create third-party libraries and tools. This can make it easier to get help and find resources when working with React.
Wide adoption: Many companies and developers have adopted React as their front-end development platform, which has further contributed to its popularity.
Just like when we go shopping on e-commerce platforms, metrics like the number of people who bought the item and the product's star score help us make more informed decisions, checking out what the technology giants are doing also tells us a lot about a certain technology product.
Top tech companies using React
Here are a few major tech players who are now a part of the "We heart React" cohort:
Facebook: The social media giant uses React as the foundation for its web platform, including the main Facebook website and mobile app.
Airbnb: The popular vacation rental company uses React to build its web platform, including the main Airbnb website and mobile app.
Netflix: The streaming video service uses React for its web platform, including the main Netflix website and mobile app.
Dropbox: The file hosting service uses React to build its web platform, including the main Dropbox website and mobile app.
Asana: The project management and collaboration tool use React to build its web platform, including the main Asana website and mobile app.
And the list goes on:
Uber
PayPal
Reddit
Instagram
Tesla
Microsoft
Amazon
Yahoo
Intuit
Expedia
Wix
Salesforce
Adobe
Zillow
Pinterest
Coursera
Glassdoor
Grubhub
That is really one hard-to-end list. The bottom line being doesn't matter what business you're in, doesn't matter what size your company is, if you're in business, you need technology and technology that will present your product to customers on their devices and that need some real quality user-interface and even better user experiences. Ergo, React gets the bigger (quite bigger) portion of the pie.
We got curious about Indian tech giants and not to our surprise, India is keeping up with the worldly trends. Here are a few companies that are built using React:
Swiggy
PhonePe
MakeMyTrip
PolicyBazaar
Now that we have established how useful and wanted React is, it becomes obvious that the tech industry is seeing and will continue to see a demand surge for React developers.
Hence, it's quite a feather to decorate your hat with. Feel free to pick what best suits your style of grasping. Most importantly, do not forget to build something out of what you learn.
If you are a beginner looking to practice your React skills and build some small projects, here are a few ideas to get you started:
A to-do list app: This is a classic project idea that can help you learn how to manage state and handle user events in React. You can start by building a simple to-do list that allows you to add and remove items, and then try adding additional features such as the ability to mark items as completed or set deadlines.
A weather app: This project can help you practice making API requests and displaying data in React. You can use a free API service such as OpenWeatherMap to retrieve current weather data for a given location, and then display the data in a user-friendly way.
A calculator app: This project can help you practice building a simple user interface and implementing logic in React. You can start by building a basic calculator that can perform basic arithmetic operations, and then try adding additional features such as support for more advanced calculations or a history of past calculations.
A form validator: This project can help you practice working with forms and validation in React. You can build a simple form with input fields and validation rules, and then implement logic to display error messages when the user enters invalid data.
A game: This can be a fun project to help you practice building interactive user interfaces in React. You can start by building a simple game such as a tic-tac-toe board or a memory-matching game, and then try adding additional features or complexity as you become more comfortable with React.
I hope these project ideas are helpful as you start your journey with React. Building small projects is a great way to practice your skills and learn more about the library.
As a framework, React provides state-of-the-art functionality making it an excellent and highly popular choice for developers looking for an easy-to-use and highly productive JavaScript framework.
Using React, you can build complex UI interactions that communicate with the server in record time with JavaScript-driven pages. Say goodbye to unnecessary full-page reloads and start building with React.
React also has a very strong open-source community and there will seldom be a use case uncovered.
---
Important links:
[1] - Beginner's Guide to JavaScript Frameworks
[2] - DOM (Document Object Model)
[3] - How to choose the right tech stack for your project in 2023
This article was written by our guest author, Pronomita Dey.
Follow her on:
GitHub - https://pronomitadey.github.io/
Medium - https://pronomitadey.medium.com/